Performance TRANSMISSION was founded in 2001.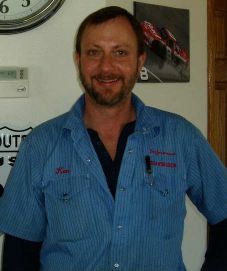 Ken Frahm is the owner and an auto mechanic who has been rebuilding transmissions and working on all types of vehicle repairs for over 40 years. After receiving an associate degree in Machine Tool and Die Design, Ken worked over 20 years in the Mechanical Engineering field. In 2001, Ken designed and built a new shop where Performance Transmission is now located. Ken incorporates previous experience in Heating and Air Conditioning as well as an Advanced Electronics certification to provide all around professional quality service and repair.




Brent Hill is a rebuilder and an ASE certified auto mechanic technician who has been working with Performance Transmission since 2008. After receiving an associate degree in Automotive Technology, Brent worked at a new car dealership where he gained valuable knowledge and experience prior to joining the team at Performance Transmission. Brent is a valuable asset, and we are proud to have him at our shop.





Our Foreman, Ken Frahm "Coon", passed away June 2011, but will always remain with us in spirit. Coon was an inspiring and motivational person. He kept the shop in tip-top shape and provided a warm atmosphere to all those who stepped foot in our shop with his contagious smile. Here's to you, Coon!